(MSRP: $539.95)
This is an RhB 1st class passenger car from the so called "steel car" type of cars in period IV detailing. These cars are a reconstruction of the orginal AB 1617 and entered first in 1988 the service. The RhB had a total of 5 1st class cars and 16 2nd class cars of this type in service.

This car is in red livery, the color it had for most of it existence. The car has the prototypical color and lettering of a second class car. These cars a very well made down to the imitation of the window handles. This is the third car of this generation in the LGB production (1x 1st class and 1x 2nd class) and is needed to further compelte a train.

This is a must have for any RhB fan.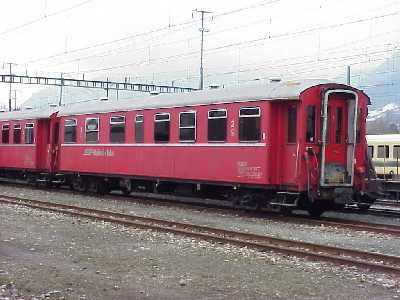 Picture of the B2282 from 1999