Miniature speaker with aluminum diaphragm and powerful Neodynium driverBalanced frequency response and very good low range reproduction. Ideal speaker for the model field. Very well suited for outdoor applications and produces a rich sound for your engine. One of its popular applications are flat panel TV and other compact music and speech reproducing devices.

Spezial Attributes:
- Plastic: ABS (basket; UL 94: HB); Aluminum (diapraghm)


Specifications:
Diameter: 1.3 " (32mm)
Mounting holes: 4 (1" | 24.5 mm appart)
Height: .43" (11mm)
Rated power 2 W
Maximum power 5 W
Nominal impedance Z 8 Ohm
Frequency response 150–20000 Hz
Mean sound pressure level 78 dB (1 W/1 m)
Resonance frequency fs 220 Hz
Voice coil diameter 20 mm
Net weight 0.028 kg
Temperature range −40 ... 158 °F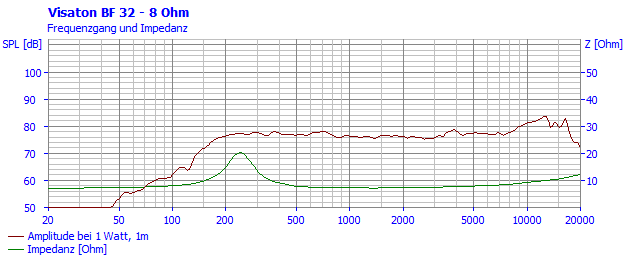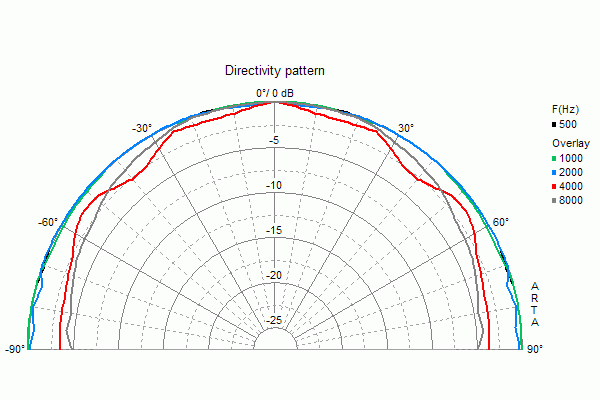 This speaker is made in Germany by the German manufacturer Visaton, a company that I personally know for more than 30 years. I build my first studio speakers with speakers from Visaton and they lasted for 15 years until I sold them - and they probably perform still today. So it is no surprise, when entering into the garden railroad sounds, I found Visaton again - and they are great!